Riot Games Hands Three-Year Ban to "germsg" and "Dreamycsgo" for Match-Fixing in Valorant
Former Resurgence SG player Malcolm "germsg" Chung was accused of match-fixing in Valorant Ignition Series earlier this year.
Riot Games launched an investigation and found multiple former Resurgence players guilty.
All 6 former members have been suspended with germsg and Dreamycsgo receiving 3-year bans.
---
Riot Games announced its competitive ruling against Malcolm "germsg" Chung and Ryan "Dreamycsgo" Tan. It announced that germsg was responsible for coordinating a matchfixing scheme and conspired to bet against his own team "Resurgence." Dreamycsgo provided the funds necessary to conduct the matchfixing and betting activities. The duo has been banned from all Valorant Champions Tour events for three years. The studio came to a decision after reports of the former Resurgence players being involved in match-fixing surfaced in April 2021. Reports were made by Jacke 'Calel' Ee, another player from Singapore who found out about match-fixing scandal going on at Resurgence.
Allegations of match-fixing were made by Calel in April 2021
Calel released a statement on 20 April 2021 where he talked about potential match fixing during the Resurgence vs BlackBird Ignis match back in September 2020. The match was part of a Valorant Ignition Series event, which was one of Riot Games' first official esports events and it led to the studio stepping in for an investigation. He posted screenshots and his statement via Google Docs, revealing that he is "writing this to bring attention to a semi-professional Singaporean player who had match-fixed in a VALORANT Ignition Series game during the time which he played under professional esports organization Resurgence."
Calel claimed that Germsg fixed at least one match during the Epulze Royal SEA Cup which was a Ignition Series event for the SEA region with a prize pool of $25,000 that was won by Vision Strikers. The accused player Germsg is no longer in Resurgence and is currently a part of Team 600. He posted screenshots of conversations between germsg and unknown parties. In one of the screenshots, germsg talked about how his manager did not suspect any foul play.
Riot Games' ruling against germsg and Dreamycsgo
Riot Games found out that germsg was involved in match-fixing and Dreamycsgo was also caught in the investigation for funding the match-fixing racket. The studio revealed that Germsg initiated the scheme and Dreamycsgo provided the capital. Germsg then informed the rest of the Resurgence roster about his bet. Riot found that the rest of Resurgence's roster did not want to throw the match, but purposefully concealed the issue from their management and VALORANT Esports officials because they were concerned about penalties and risking their contracts with Resurgence.
Following the match, which resulted in a 2-0 win for BlackBird Ignis, Germsg attempted to pay off other individuals in the Resurgence roster. However, this was rejected by the Resurgence players. The roster was disbanded the following month.
"Maintaining the competitive integrity of our tournaments is our top priority and we take such matters extremely seriously. All players are expected to abide by the rules of fair play, agreed upon prior to participation in the tournaments. Violations of the rules of fair play will not be tolerated by VALORANT Esports."
Riot Games
Official Competitive Ruling by Riot Games
Malcolm "germsg" Chung and Ryan "Dreamycsgo" Tan has been banned from VCT for 36 months.

Justin "Boplek" Wong Chong Cheng and Sengdala "Jabtheboy" Jamnalong has been banned from VCT for 1 year.

Du Min "Mortdecai" Yeo and Benedict "Benaf" Tan has been banned from VCT for 6 months.
Published On: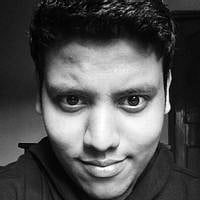 Abhimannu is a part of the content team at AFK Gaming and a lifelong obsessive gamer. He currently covers esports titles like VALORANT, CS: GO, Call of Duty, Fortnite, PUBG and more.