Excel Happy Disapproves of the Direction Valorant Esports is Taking
"Happy" of Excel Esports does not like the direction Riot Games is taking for Valorant esports.
He wants more open-circuit events that are not necessarily organized by Riot Games.
The player appreciates the effort Riot Games puts in to balance the game and keep it updated.
---
Excel Esports' Vincent "Happy" Cervoni Schopenhauer is concerned about Valorant's esports scene and he wants Riot Games to make some changes to how it handles tournaments. He is one of the only three players in Valorant esports with a Valve-sponsored Major win and he thinks that CS:GO's open circuit tournament system was better with massive tournament organizers like DreamHack, FaceIt and ESL organizing it. On the other hand, Valorant events that are not hosted by Riot Games do not receive the same level of recognition and support from Riot Games according to Happy. He expects Riot Games to make changes and improve how the company offers exposure to esports teams.
What Excel Happy expects out of Riot Games and Valorant esports
In an interview with Dot Esports, Happy pointed out that Riot Games has done a good job of managing the game in terms of patches and balancing and it shows that the studio really cares, unlike Valve's CS:GO. However, he stated in terms of competitive esports, "they are not that great right now". He feels that players do not get enough explosive and the number of matches most Valorant pros play is not enough.
Happy does not like the fact that you can be out of the Valorant Champions Tour if you lose two matches at the EU closed qualifiers and he wishes there would be a better system in place. He revealed, "I would love to see more tournaments, and teams being able to fight against teams that are not really represented in other regions."
With the Valorant Champions Tour being the core of Valorant esports, teams that do not succeed in it do not get a chance to compete in official events. FaZe Clan failed to qualify in the NA Stage Two qualifiers and they have not been in any official Riot Games event for over two months. Such teams do not have any incentive to participate in tier-two events as it would risk their strategies from being given away at later VCT stages. On the other hand, they would get ridiculed if they lose at a lower tier, according to Happy. The pro player wants more tournament organizers to be incentivized by Riot Games for hosting events that are worth competing in outside of the Valorant Champions Tour.
He said "I think we're just heading the way of League of Legends with the franchising. I'm new to this, I'm trying to understand it…but I don't think Riot is going to make the compromise of giving up control of their game to have a more open circuit. I do believe [an open circuit] is for the best, but they're going to do what's best for them."
Published On: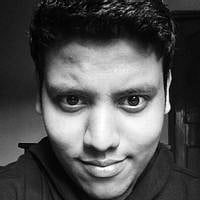 Abhimannu is a part of the content team at AFK Gaming and a lifelong obsessive gamer. He currently covers esports titles like VALORANT, CS: GO, Call of Duty, Fortnite, PUBG and more.