Apex Legends Season 10 Teaser Locations Revealed
Apex Legends Season 10's teasers are live in-game and here are some of the locations in which you can spot them.
There are collectible items in both World's Edge and Olympus spread across eleven different locations.
There is also a communications log indicating that Harvester in World's Edge might get destroyed next season.
---
Apex Legends Season 10 is two weeks away and Respawn Entertainment has added a ton of teasers throughout World's Edge and Olympus for players to discover. There may be more teasers added to the game as we get closer to the season but as of now, there are two major teasers that you can discover. Some teasers for the upcoming legend are also available on the official Apex Legends Twitter account if you want to check them out. There may be more teasers in the game that players have not discovered yet and it will be interesting to see if we get a mini event similar to ones we received for Horizon and the Arenas launch. Let's take a closer look at all the Apex Legends Season 10 teaser locations.
Apex Legends Season 10: How to find the teasers
If you want to find the Apex Legends Season 10 teasers all you need to do is follow the sound of a heartbeat in one of the locations listed below. Once you reach the correct location, you will get the chance to interact and it should activate the teaser. We are currently in phase two of the teaser and there might be more teasers leading as we get closer to the next seasons.
The first teaser can be completed in either Olympus and World's Edge. The spawn locations of the teasers are random and you might need to land in a few different locations until you reach the correct area.
Here are all of the teaser locations in Olympus:
The Icarus

Gardens

Rift

Bonsai

Oasis
Here are all of the teaser locations in World's Edge
Thermal Station

Dome

Survey Camp

Skyhook

Fragment West

Geyser
In the other teasers from past seasons, we received three sets of teasers with a special badge for each of them. It is unknown if the ongoing teaser will feature something similar. Once you interact on both maps, you will notice that you can interact with the small lab located in the west side of harvester. There is a small device that you can pick up which carries a memo from Bilal.
Bilal warns us there is some serious tectonic activity and "they" are still increasing harvester activity which can be dangerous. It might be a hint indicating that the Harvester point-of-interest (POI) might blow up and we may get a brand-new location on the map. However, Respawn Entertainment has not offered any official information about it just yet.
Published On: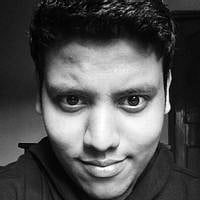 Abhimannu is a part of the content team at AFK Gaming and a lifelong obsessive gamer. He currently covers esports titles like VALORANT, CS: GO, Call of Duty, Fortnite, PUBG and more.